Living With an Untrained Cat is Like Sharing Your Home With an Untamed Wild Beast... Do You Think You Can Handle This Life-Changing Frustration That Will Have You Pulling Your Hair Out?...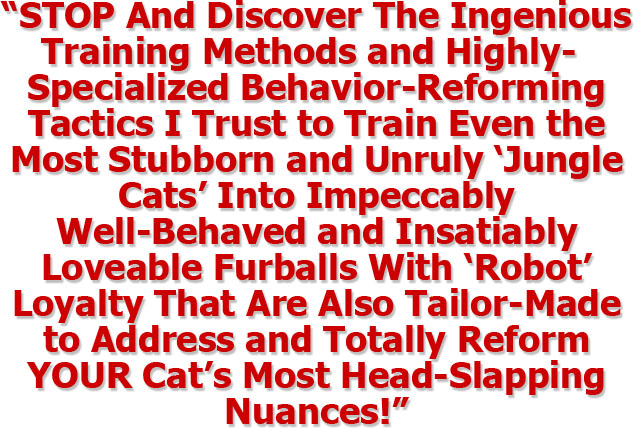 Even if You'd Like to Effect Just the Slightest Change in His Behavior, Take Just 5 Minutes to Learn How Even the Most Exasperating, Untrainable Cats Yield to These 'Expert Acclaimed' Strategies Like a Lady to Diamonds!&rdquo
From: Anthony Nerman
Written 6.21 PM


Dear friend,

ow long have you and your cat enjoyed each other's company?
I'm willing to bet that if you're reading this, then you've waited until now to seek desperately-needed training advice for your cat.
He (or she!) has been this way for this long.
And he's not going to change the way you want him to.
Unless… YOU take the first steps as his responsible owner!
That's right. There are no two ways about it.
Cats are quite awesome animals, in fact here's a little joke about cats from their point of view, just to get things started:
"A solid front gate increases the likelihood that desires will be fulfilled. Sit on the other side of the gate and (you, the cat) sing loudly. In this way, someone will open the gate, and your desire to be let in will be fulfilled.
If your desire (you, the cat) is simply to have the gate opened, gaze longingly into the gate after it is opened, and then walk away imperiously in the other direction.
Once the gate is closed, recommence singing until it opens again"
Now, cat owners across the globe will be able to relate to that, be it a door a gate or whatever else. They'll also understand that cats are like queens and demand special treatment like a royalty, unlike dogs and most other animals.
Which is why you should…
"Stop Letting Your Cat Dominate Your Life and Discover How Spending Mere Minutes of Each Day Implementing the Secrets I'm MOMENTS Away From Revealing to You!"
If you're the proud new owner of a bright-eyed, just-born kitten…
…then you've had the once-in-a-lifetime instance of rare luck to have this golden opportunity presented to you on a silver platter.
The window of opportunity to train your kitten to grow-up into a well-socialized, mindful companion who will both crave and respect your authority is wide-open just for you.
But soon, it will shut forever like the stone doors of a pyramid.
And when that happens, your cat will never again be in this stage of life that has created absolutely pristine conditions for unlimited training!
Which is why it is vital that you learn these secrets.
I mean, they don't just grow and trees and it's not everywhere that you can find them.
Sure, you could buy a few books and guides or maybe read a couple publications but one thing IS for sure, a few months later and a couple hundred dollars out of pocket (and that's not including the damage your cat will cause to your lovely furniture)…
…You will have only come up with a FRACTION of what I'm revealing to you today, right here, right now!
Too many pets lack the loving care of a devoted owner and bad habits can ruin even the best pet/owner relationships. If you think your's is going down the tubes NOW is the time to fix it.
The truth is, cat's CAN be trained and a little goes a long way. Once you unlock the secrets to getting your cat's respect and learning exactly HOW your cat thinks you'll be able to teach (and break) the behaviors you want. You'll both be happier when kitty is safe and your home is not ruled by a four legged dictator!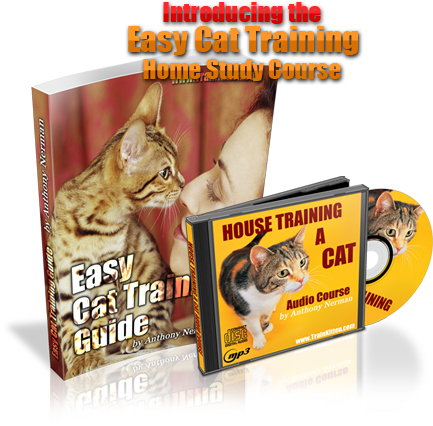 Inside this one-of-a-kind Cat Training Course you'll find the "Easy Cat Training Guide" manual that will teach you exactly everything you need to know about cat training and natural cat behavior and thinking. I spill the beans here and I leave nothing uncovered. Then there is the "House Training A Cat" audio course for a quick run on everything you've learned in the "Easy Cat Training Guide". Here you will find quick audio tracks that you just need to press play and listen to whatever cat training you need to do.
"Just Take a Look at The Never-Before-Seen Methods and Training Techniques EXPLAINED in "Easy Cat Training Guide" Sought After By Professional Trainers in All Regions of the World that Can Refine YOUR Cat Into the Poised and 'Puuurfect' Feline!"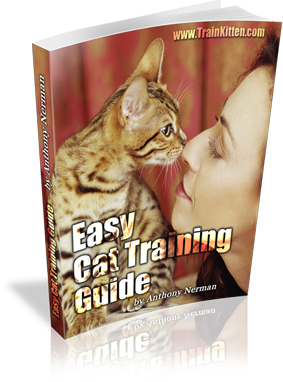 If you're not training your cat for at least ONE of the 3 reasons divulged on page 11, you may be attempting to force your cat into a totally unnatural role that could DIMINISH his health and set YOU up for total failure!
Before you expose your cat to the very first training method, make sure you've checked-off on the 11 "Pre-Training Tips" laid-out on page 13 … or else you may make one simple mistake at the very beginning that makes it IMPOSSIBLE to advance to even the most basic training!
You've probably realized by now that cats are totally different social creatures than dogs, so discover the "Feline-Approved' socialization methods revealed on page 19 that discuss how these 2 simple yet distinct traits make socializing your furry friend as tricky as a game of chess!
The very second your innocent, bright-eyed kitten is introduced to your family and home, follow these golden nuggets of advice that you can dig-up on page 22 to socialize your cat around ANY human being - even those he's never even met!
If it's a "Grumpy Grown-Up" that is due for some much-needed socializing lessons, then follow the 5 fundamental tips on page 23 for rehabbing even the most curmudgeonly adult house cat into a well-mannered "Feline Finesse!"
Print page 24 and pin it up somewhere convenient so that you can extinguish the inevitable territorial aggression that EVERY cat will exhibit at the very first signs!
Don't even THINK about attempting to socialize your cat with your other house pets until you've become familiar with the "Rules of the Game" as divulged on page 25 that are absolutely critical to creating a safe and peaceful bond between your cat and other animals … even the cat's infamous "Worst Enemy!"
When the time comes to expand your furry family to include a second or even third cat, adhere to the "10 Commandments" of cat-to-cat socialization that are passed down on pages 28-30 or else risk sparking a domestic meltdown that could drive BOTH cats away for good!
Cats are like babies: when they want something, they VOCALIZE it! And by spending mere minutes browsing over page 32, you'll learn the simple secret to developing an "Expert Ear" for recognizing the sounds of the 3 most common "meeeows!"
I used to let my cat's rambunctious, off-the-wall antics stress me out and destroy my home … and then I learned the 5 special considerations exposed on page 36 that you undoubtedly must pay dire attention to - unless you want the inside of your home to look the Amazon rainforest!
The vast majority of cat owners have the totally wrong idea in mind about how to play with their cat, so don't get caught dead in this unpopular majority and flip to page 37 to learn the real trick to engaging your cat in healthy, happy play the "Proper Way!"
Nip destructive scratching in the bud before your kitten even learns to use his claws by constructing this super-simple device that will become his only object of "Scratching Affection" and can be put together using random scraps that you probably have in your house right now! (p. 38)
On page 40, I finally expose the truth behind why your cat - whether old or young - just won't use the litter-box and the quick, simple steps that you MUST take to overcome these evolutionary instincts and have your cat "crappin' anywhere" with special-ops precision!
If you've been forgetting to do the 5 seemingly trivial but oh-so-essential things revealed on page 41, your cat might be relieving himself on the floor, on the bookcase, on the dinner table … or ANYWHERE but the litter-box!
The 5 "Problem Behaviors" tackled on page 44 are infamous for their ability to sever the cat-owner bond with no hope of mending, so turn there NOW and arm yourself with these "Expert Approved" methods for detecting and reversing these problem behaviors before they begin to tarnish the relationship you've nurtured for so long!
Every single plant exposed on page 45's jaw-dropping list of more than 50 plants can be deadly poisonous to your cat … and most felines can't resist taking a bite even when they're not hungry! Plant-proof your home and yard NOW or risk finding out the hard way with potentially lethal results!
Do this activity twice a day with your cat to "cure" him of jumping and knocking down precious items, once and for all! (p. 48)
Determine whether your furball's pesky biting is actually a form of nipping or biting by comparing your cat's individual behavior to the specialized criteria divulged on page 50 and devising a plan of attack that works for your cat's personality!
If you think your cat is trying to run away from you every other minute and he exhibits the behavior I describe on page 51, he just wants to play…
…But if he does it like this, then you may be dealing with the early stages of a serious interaction issue that will only become more severe with every new tick of the clock hands! (p. 51)
I finally decided to put up with rampant, disgusting spraying for the last time when I asked myself the questions that I've included for you to ask yourself on page 52 and discovered exactly why my best buddy was spraying urine on furniture, the floor, even me without a care!
The very best pet owners give their cats extra special care in the 6 areas described on page 54 - are YOU lagging behind in even just ONE of them?
Just like humans, cats need to follow a healthy eating plan to maintain a healthy weight and active lifestyle, and if you trust the quick and easy tips unveiled on page 55, your loveable cat will always be around to be a part of your most cherished experiences!
The first time you experience the pain of your own cat's sharp claws digging into your flesh, you'll wish you had followed the 7 "Veterinarian Approved" tips on page 58 for clipping your cat's nails the safe, healthy, and easy way!
The 4 most common problems encountered by pet owners sick of finagling with their cats to walk on the leash can be eliminated with certainty by implementing the simple tricks divulged on page 62!
"And Now If That's Not Enough Take A Look At Just Some Of The Topics EXPLAINED In The "House Training A Cat" Audio Course! You'll Be AMAZED On How Easy I've Laid Out Everything For YOu!"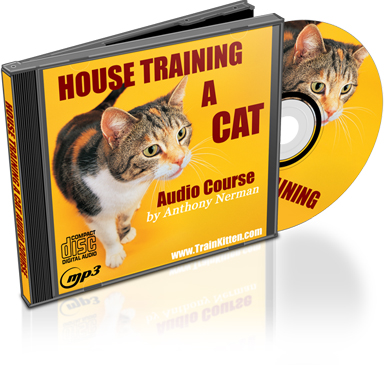 What Basic Training Does Your Cat Need? Can you really train a cat? Yes, and here is what EVERY cat owner needs to know.
How to Gain the Respect of Your Cat. First things first - who IS the Boss?
How To Litterbox Train Your New Cat. Young or old, indoor cats MUST learn and here's how to teach them.
What Cat Behaviors Need to be Broken? New cat owner? Here's what you may be up against in the near future...
How to Stop Scratching and Clawing. Irritating AND costly - don't loose your temper, just break the habit!
How to Prevent Your Cat from Eating Houseplants. Houseplants are a double threat - cat kills plant or plant kills cat - how to break this dangerous habit for good!
How to Stop Your Cat From Jumping on Tables and Counters. How to break this unhealthy and unwanted behavior before your dinner guests see it!
What Cat Behaviors Need to Be Learned? Yes, you CAN teach behavior to your cat and it will make your life so much easier when you do!
How to Teach Your Cat to Come When Called. Get your outdoor cat in every night or just experience the pleasure of getting your cat's attention when YOU ask for a change!
How to Walk Your Cat on a Leash. If you want to safely let your cat outdoors don't hesitate to try this out.
How to Teach Your Cat to Sit on Command. A little self control is good for everyone - here's how to get your cat to wait instead of jumping or bolting.
How To Teach Your Cat to Accept Brushing. Cats can be especially irksome if they refuse to accept the neccessary grooming only to cover your clothes and home with fur or bother allergy sufferers - here's how to fix that problem in your home.
How to Clip Your Cat's Nails. Do you cringe at the thought of clipping your cat's nails? He probably does too, so learn how to make it less stressful for both of you.
How to Teach Your Cat Tricks from Natural Behaviors. Learn how to recognize your cat's natural talents and turn them into entertaining tricks!
And Much... Much More!
"And That's Not All You'll Discover Inside "Easy Cat Training Home Study Course"
Oh no!
In fact, the sheer velocity of information on cat training in this resource means that to keep bandwidth costs down on this website I've got to keep it short and sweet.
What I did was hand pick a few topics from a range of different areas to give you an idea of the kind of depth I'm talking about.
And as you can see, I've definitely outdone myself!
My life eventually came to revolve around my cat's every preference and desire.
And then I decided to make a life-altering change that has dramatically improved our relationship.
And it was so easy, it was so simple.
If I hadn't seen the results for myself, I'd have never believed it.
And you can too - starting TODAY!
Are YOU Ready to Make that Change … Or is the 'One-Sided Relationship' One You Prefer?
That's a silly question really, because I don't think you'd have read this far down if that was the case.
And I'm glad - because my blood sweat and tears and locked within the covers of this book you are acquiring today (not literally obviously!).
In fact, after many years and many thousands of dollars I can finally say I've mastered the art.
And every single cat LOVES it - you can really see it in their faces.
You can see it effect their lifestyle and enjoyment dramatically
But that's that's after the years of countless softas and staircases being torn to shreds and constant hair pulling and frustration.
However, it doesn't have to be like that.
Is that the kind of learning curve you'd like to be put through?
Hell no?
If that's the answer you gave then you were JUST the person I had in mind when I created this amazing one stop resource for the FULL A-Z on training your furry feline friend.
For just $97 $37 you can put an end to all the nightmares and enjoy the rest of your precious time with your lovely cat
I'm not going to come up with any more price justifications or even impose a "deadline" of "limited stock."
Nope, there's no rush.
It's up to you as the responsible owner to know that now is the time.
If you haven't felt the pinch yet, come back in a week.
You'll soon realize you'd prefer to live in harmony!
Make the move!
That's everything I've mentioned in this letter today and all the benefits attached to it.
In anyone's eyes that's worth more than 10 or 20 times more let alone $97 $37!
The real numbers start to add up the longer you delay your purchase.
Ultimately it is up to you to seize power and do what's best for your furry friend(s)!
My work here is done - I can only advise.
Click Here To Claim Your Copy of "Easy Cat Training Home Study Course"
But Wait! If You Order Now I'm Adding A FREE BONUS To This Allready Amazing Course! Take Advantage Of This Special Offer And Order The "Easy Cat Training Home Study Course" For Just $37 And Also Receive the "Pampering Your Cat" eBook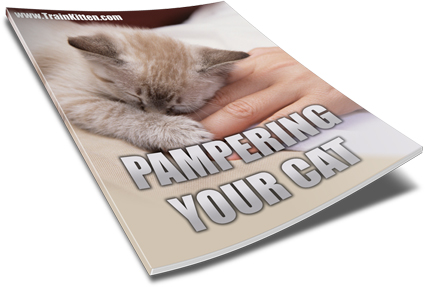 "Discover How You Can Pamper Your Cat, Making Him The Happiest, Loving Cat Alive, Living A Longer Life With You…"
This isn't like ANY cat manual you have seen. It's not on the shelf of your bookstore... not because it isn't accurate, but because it's a researched book from people who personally own cats. Ask yourself this: If you want to learn how to fly, would you ask a sailor to teach you or pilot?
With that said, Pampering Your Cat is a collection of tips, tricks and secrets from many cat lovers (like you and me), instead of opinions of a single 'cat-expert'.
When you order the "Easy Cat Training Home Study Course", you'll also be able to immediately access valuable information that you're cat will instantly benefit from. Here are just a few things you'll discover:
Understand how your cat can be a benefit for your family and children
Discover the little known secret to making your cat become obedient
Uncover the quick and easy way to keep your cat out of trouble and away from furniture you want to remain unscratched!
Reveal the dangerous diseases that your cat can get infected with... and what to do about it
Discover the best ways to make your cat obey that's fun for both of you
Uncover surefire methods to breed cats to have the traits you want
How to decide what is best to feed your cat to make sure she's healthy
Finally know exactly why you must check the parental traits of your cat before adopting it
Discover surprising facts of what foods can harm your cat!
How to choose the right grooming for your cat - do this wrong and you'll irritate your cat!
Uncover a complete explanation of the origin and nature of you cat… this will help you to understand the personality of your pet
Expose the simple formula on how to save your cat if it encounters health problems that are not obvious
Implement a balanced diet for a healthy cat so she is more encouraged to give you attention
Discover the secret weapon you can use to effectively praise your cat... cats love it when I do this correctly
Reveal the hidden truth about cat's sensitive health you must know
How to quickly know if your cat is happy… especially when around other people
Know what all cats must have to make them happy
Finally, find out how and why you must know about worms
How to prevent your cat from getting ill
Reveal what must be done if you find that your cat has worms
Why cats seem to have such passive but powerful affection for human
How to identify the different attitudes of male and female cats
Discover this relatively unknown tip that allows cats can adapt to any environment
Reveal how often your cat must be treated to avoid specific illnesses
Find out exactly how long a typical, normal cat can live... this way you'll know what to expect when your cat is mature in years.
What kind of health problem will pass on to the next generation if you breed your cat
Uncover the never-expected areas where your cat should not wander
What your cat will do if he wants your attention immediately!
Reveal what you must know so your cat can avoid horrible troubles
How to know how much grooming is required by your cat?
Uncover the importance of having you cat in the proper crate for traveling
Reveal dozens of things that your cat likes that you may not have ever thought of.
Pinpoint the exactly what you must know and how to get the information to have your cat by your side almost all the time
Click Here To Claim Your Copy of "Easy Cat Training Home Study Course"
So order now and you'll get INSTANT ACCESS to the "Easy Cat Training Guide", the "House Training A Cat" audio course and the FREE BONUS "Pampering your Cat". The original price for this Home Study Course is $97 but for a limited time you can get it ALL for JUST $37

Your order is 100% SECURE and SAFE through the ClickBank System. You can also pay with PayPal. So you can be comfortable buying since you will be ordering through a Secure Payment Form making any transaction 100% SAFE.
As soon as you click the order button, you will be taken to our Risk-Free Order Form. Your order will be submitted on a 256bit secured processing server where you can safely enter your contact and payment information. It's very easy and quick to fill out and completely secure.
Click Here To Claim Your Copy of "Easy Cat Training Home Study Course"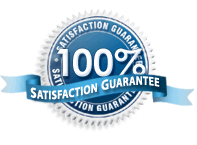 And you know what? I'm so confident that you will ABSOLUTELY LOVE the "Easy Cat Training Home Study Course" that I'm offering you a 100% No Questions Asked Money Back Guarantee. So buy it, try it for 60 Days and if you aren't getting the results you expected or don't like it then you get a full and prompt refund, No Questions Asked! This way I'm making it ABSOLUTELY RISK-FREE for you! This really is a no-brainer.
Click Here To Claim Your Copy of "Easy Cat Training Home Study Course"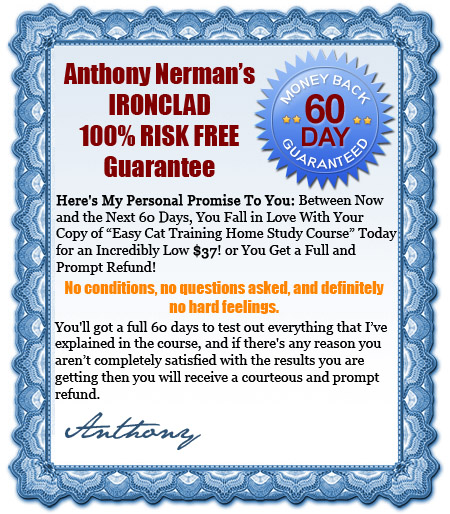 YES! Anthony, I want to learn the exact strategies and techniques to start training my cat the easy way. Please give me "Instant Access" to the "Easy Cat Training Home Study Course" right now for only $37
I understand I will receive the INSTANT digital access to the "Easy Cat Training Home Study Course".
I also understand that the FREE bonus that I receive is mine to keep even if I return the system for a full refund.
Retail Price $97 SALE Only $37





Questions? Email us at [email protected]

The Easy Cat Training Guide is delivered in PDF format and is viewable on any computer. All you need is Adobe Reader which is available free and already on most computers.
Adobe Reader for Palm OS conveniently reflows Adobe PDF text to fit and be easily read on small screens, while preserving graphics and images.

The House Training A Cat is delivered in mp3 format. You can copy this to your iPod or burn to a CD and play in any CD player.
I hope to hear your success story real soon,

Click Here To Claim Your Copy of "Easy Cat Training Home Study Course"
P.S -- Think of the most aggravating, destructive acts your cat committed during the past week.
What if I told you that as time goes on, your cat ages a little more with each day…
..And with each day, every one of those stress-causing behaviors will get more severe.
MORE INTENSE…
And even more likely to become totally irreversible?"
Click Here To Claim Your Copy of "Easy Cat Training Home Study Course"